Please connect with us on our Graduate Student and Postdoctoral Development/PROMISE myUMBC group! In addition, we are happy to help you connect with any of these organizations and try to help promote or sponsor events with these groups that are particularly aimed at supporting diverse students. A list of additional Graduate Student Organizations (GSOs) open to all students is at the bottom of this page.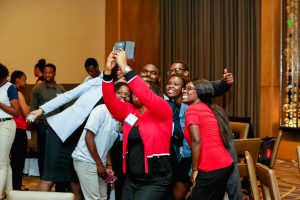 Black Graduate Student Association – The Black Graduate Student Organization has been established for the expressed purpose of creating community and relationship among all Black Graduate students on the UMBC campus. We are here to provide Black Graduate students with academic and professional resources, monthly discussion meetings, and host events that will acknowledge Black Graduate students who have excelled in particular areas. Our goal is to cultivate Black social experiences and provide a safe space for Black students pursuing higher education.
EKTA
– Indian Students in association with the Indian Graduate Student Organisation-EKTA, here at University of Maryland, Baltimore County can do a lot for you. We help International students with their easy transition to USA and students residing in USA with other things. Join this group to get updates about our events.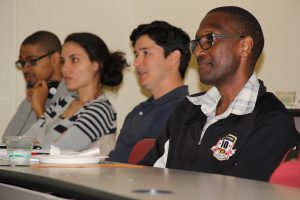 Hispanic/Latino Student Union – Hispanic Latino Student Union (HLSU) stands for students who are "unidos con tradicion y honor" — that is, students who are united with tradition and honor. We are united by our willingness to reach out to the community in any way, shape, or form. We try our very hardest to break any barriers (cultural, physical, and psychological) that may prevent from students working together on theUMBC campus. HLSU also stands for the friendship bonds that are formed through the various community service events we offer.
Meyerhoff Graduate Fellows Program – Funded by an NIH-MBRS Initiative to Maximize Student Development (IMSD) grant, the Meyerhoff Fellows Program focuses on promoting cultural diversity in the biomedical sciences at the graduate level. Now in its 22nd year, the program attracts students from such institutions as Duke, Emory, Stanford and the University of Delaware.
Nigerian Graduate Student Association – The Nigerian Graduate Student Association (NGSA) is an association committed to the intellectual success of all Nigerian graduate students at University of Maryland, Baltimore County. It is devoted to providing professional and social interactions and support among Nigerian graduate students. The NGSA will collaborate with the Graduate Student Association and the African Student Association to effectively pursue and achieve its goals of providing opportunities and support as well as fostering a sense of community for Nigerian Graduate Students through events, collaborative projects within and outside the association.
There are also a number of additional Graduate Student Organizations open to all graduate students that can help you find a great sense of community and friendship: